︎︎︎︎
Logos & Brand Identity
Featured Projects
2015 — Present
To quote the enormously successful "I Love New York" branding campaign, "Building a brand takes vision. It takes passion and sweat. And perhaps most importantly, it takes discipline. The discipline to never waiver from your brand's DNA and what your message to the world will be... Endless studies prove consistency increases awareness and helps cement an emotional connection to a brand."

Consistency is what distinguishes the difference between mere recognition of a brand and powerful brand presence. Like money, a brand does not actually exist unless its custodians believe in it and use it as a universal standard.
︎︎︎︎
Project Peaceful Warriors
LOGO + BRAND IDENTITY + RETAIL PRODUCT
Project Peaceful Warriors provides trauma-informed yoga and mindfulness programming to schools -- equipping students and educators with tools they can use to reduce stress, combat burnout, and lead happier healthier lives. Learn more here.
︎︎︎︎
Gig Workers Rising
Drivers and app workers are fighting for a living wage, a union, and essential benefits from gig corporations like Uber and Lyft.

Gig Workers Rising is a campaign supporting and educating app and platform workers who are organizing for better wages, working conditions, and respect. The campaign has been featured in the New York Times, San Francisco Chronicle, the Washington Post, The Guardian, and dozens of others. Learn more here.
︎︎︎︎
Heartsleeve
LOGO + BRAND IDENTITY + RETAIL PRODUCTS
Heartsleeve is a brand born from my own life experience and devotion. My partner and I worked in development for small non-profits in New Orleans for many years. Nonprofit funding is extremely difficult to acquire. The competition is high, the resources are slim, and the need is endless, especially for the little guys.

Our goal is for Heartsleeve to help fund the necessary work of smaller, local efforts, bring new allies to their cause, and demonstrate local pride in showing some love. Each product is designed with the Partner Cause in mind, and all apparel is screenprinted by hand in our MidCity New Orleans studio. Learn more here.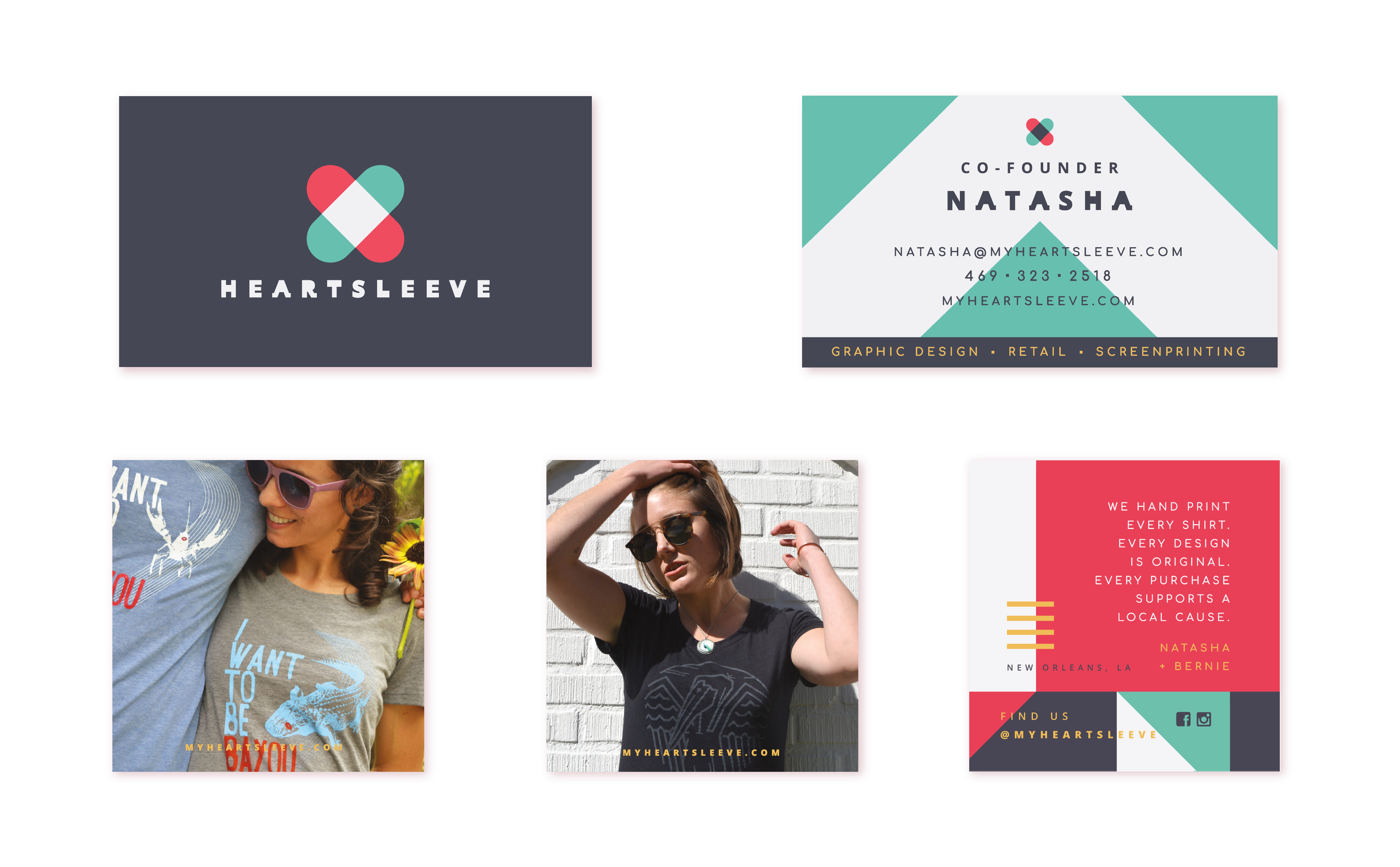 ︎︎︎︎
No Gas Plant
CAMPAIGN BRANDING + COLOR PALETTE
The No Gas Plant campaign is a community-led fight to prevent the local utility, Entergy New Orleans, from building a rate-payer funded, gas fired plant in the heart of New Orleans East. The proposed gas plant would release millions of pounds of toxic pollution in the immediate vicinity of predominantly African American and Vietnamese communities. Gas fired peaking power plants, like the ones Entergy wants to build, are among the most expensive ways to generate energy - more than energy efficiency, renewable energy, and transmission upgrades that would avoid the need for the plant altogether. News of No Gas Plant's citizen-led fight have been reported on by the Times Picayune, the New York Times, and John Oliver's Last Week Tonight to name a few. Learn more here.

About Bernie January
Designer + Educator
Co-Founder | Heartsleeve
Co-Creator | YEP Design Works
Partner | The GOOD Shop
Born a mile away from the Atchafalaya River in South Louisiana; the proud son of a big-hearted logistics oil man from Cameron, LA and a fearless, radio reporter from Yogyakarta, Indonesia.

Lives in New Orleans, LA with, the
love of his life, Natasha Noordhoff.
Additional Contacts
Heartsleeve
myheartsleeve.com
The Good Shop
1114 Josephine St.
New Orleans, LA 70130